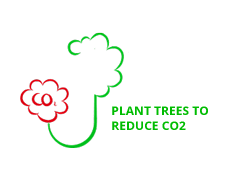 Kipling Travel A/S CO₂ compensates for all customer travels 2019 - a cost that is not added to the price of the travels.
Trees donated in total: 7,500
In 2015 Kipling Travel was the first Danish Travel Agency to get the full CSR certification under the acknowledged European principle of sustainability - Travelife. We got re-certified in 2018 and in 2019 we started to CO2 compensate all our travels using Growing Trees Network inflicting no additional cost upon our customers. This additional cost we incur as a company.
Read more about Kipling Travels CSR activities here: https://www.kiplingtravel.dk/om-kipling-travel/hvem-er-vi/csr-og-stoette#kompensation