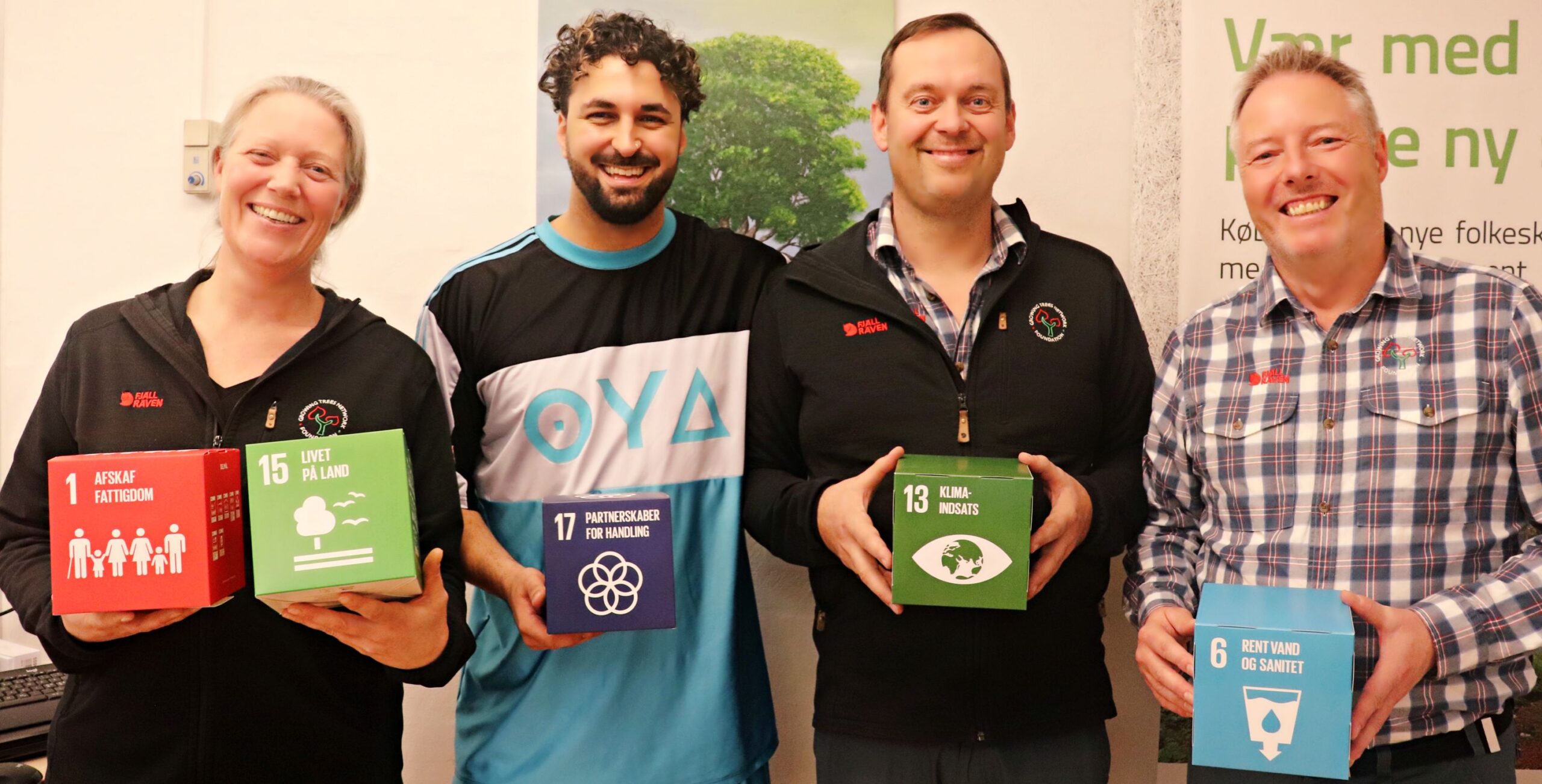 OYA - Growing Trees Network ambassador
When music turns green
Music is way more than just tones put together to create a sounding melody, if you ask producer and songwriter OYA who has produced and written songs for artists like Nik & Jay and Morten Breum. To him music creates meaning in the world which is why he is so proud of his new title as ambassador for growing Trees Network.
A milestone in my career
The corporation with Growing Trees Network is definitely a milestone in my professional career. Nature is my basic inspiration for creating music and where I find myself. Using this inspiration I'm able to produce and write songs inviting my listeners into a meaningful universe.
I am proud and honored regarding my new role as ambassador for Growing Trees Network. As lead representative into the music industry I hereby encourage everyone to reflect upon their contribution to battle the climate changes, fight for a sustainable future and support where possible.

Live is a journey shaped by your decisions and how you choose to face it. The same goes for music which is always open for interpretation and creates different meaning depending on who listens. In music as well as in life you plant many seeds which will grow and develop. That's the beauty of it!
The journey itself is the beauty. In other words I really look forward to see the seeds we plant together grow into trees and I'm so looking forward to produce the music that will support this mission.
OYA's blog about the corporation
Huge expectations as to the corporation with OYA
We really look forward to working together with OYA, which we see as a great opportunity to create a greener world.
Appointing ambassadors is a new initiative and we are genuinely proud to present OYA as our first ambassador. His engagement, creativity and kind soul has already touched us deeply and his personality and huge network in Denmark as well as internationally will generate new opportunities for us within the music industry.
Using music we will be able to spread our messages more effectively. We are all influenced by music and we are convinced that it has capability of gathering people of all ages to support our cause: Establishing new forests in Denmark and abroad.
We already have a catalogue of ideas lined up and we really look forward to introducing these in the near future creating even more focus in the global need for more forests.
About OYA
OYA is a multi-platinum producer, songwriter & musician who lives for the creative moments in the art of music. OYA is an ever-changing emotional and spiritual being. He sincerely believes that if you are willing to walk the path of a dreamer everything is possible.
With several number 1 placements around the world, OYA is now ready to show an authentic behind-the-scenes glance into the daily life of a modern pop producer, songwriter & musician.
"Great music production occurs in the "flow zone" of creating, and I want people to witness and be a part of this continuous process".
Let's plant a lot of trees and make a change!