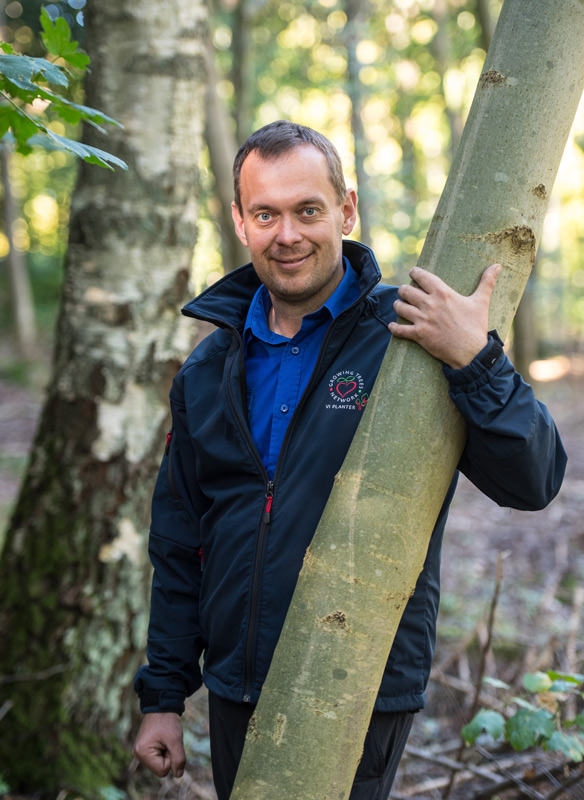 Chairman Lars Heiselberg Vang Jensen
Mobile: +45 40 15 35 94
ABOUT US
We, Lars Heiselberg Vang Jensen and Kim Nielsen, founded Growing Trees Network back in 2012 based on a simple vision of wanting to plant 1 mio trees or more to protect drinking water, reduce CO2 and to create recreational spaces for humans and animals.
Since then we have worked hard and passionate to make the vision come through by establishing new forests in Denmark in corporation with danish municipalities, churches and The Danish Nature Agency, primarily near drilling and recovery areas to secure our unique unfiltered drinking water.
In the summer of 2019 we established our first pilot project in Ghana to forefront our ambitious Savanah Forest and Landscape Restoration Program.
Our work and effort is based on the values that everyone can contribute, everyone can make a difference and have a good experience. It is all about creating the most value to benefit Mother Earth.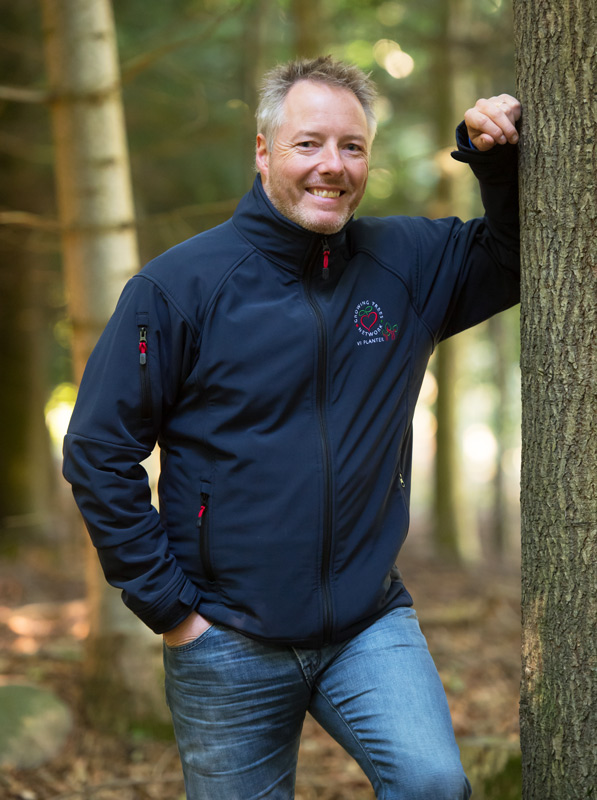 Managing Director Kim Nielsen
Mobile: +45 31 13 01 03
PLANTING MODEL
Price per tree: DKK 16.00
Share paid to municipalities / The Danish Nature Agency: DKK 12.80
Donations are deposited in the Danish bank Folkesparekassen.
The share paid is financing:
Preparation of the land and planting of the trees (approx 4.000 per acres)
Possible fencing of area
3 years of maintenance, guaranteeing replacement of tree.
After establishment the National Forest Act is imposed to ensure the future of the forest. The municipality or The Nature Agency is responsible for future maintenance.
If a municipality is required to rebuild the forest due to e.g. infrastructural development they are obliged to reestablish the forest somewhere else at twice the size.
SELF-GOVERNING INSTITUTION
Growing Trees Network Foundation is a self-governing institution with the purpose of:
Afforestation on municipality land, church land or government land in Denmark and abroad to secure ground water, climate protection and CO2 reduction, and furthermore:
Afforestation on land owned by companies, organizations and privates people with public access, and where future maintenance is secured by an agreement with the municipality or the state.
Afforestation on municipality and state owned land to make Denmark greener.
To provide financial support for municipalities and the state buying land on top of ground water reservoirs for fast protection.
Afforestation in tropic and subtropic countries through projects run by us or in corporation with other tree planting NGOs.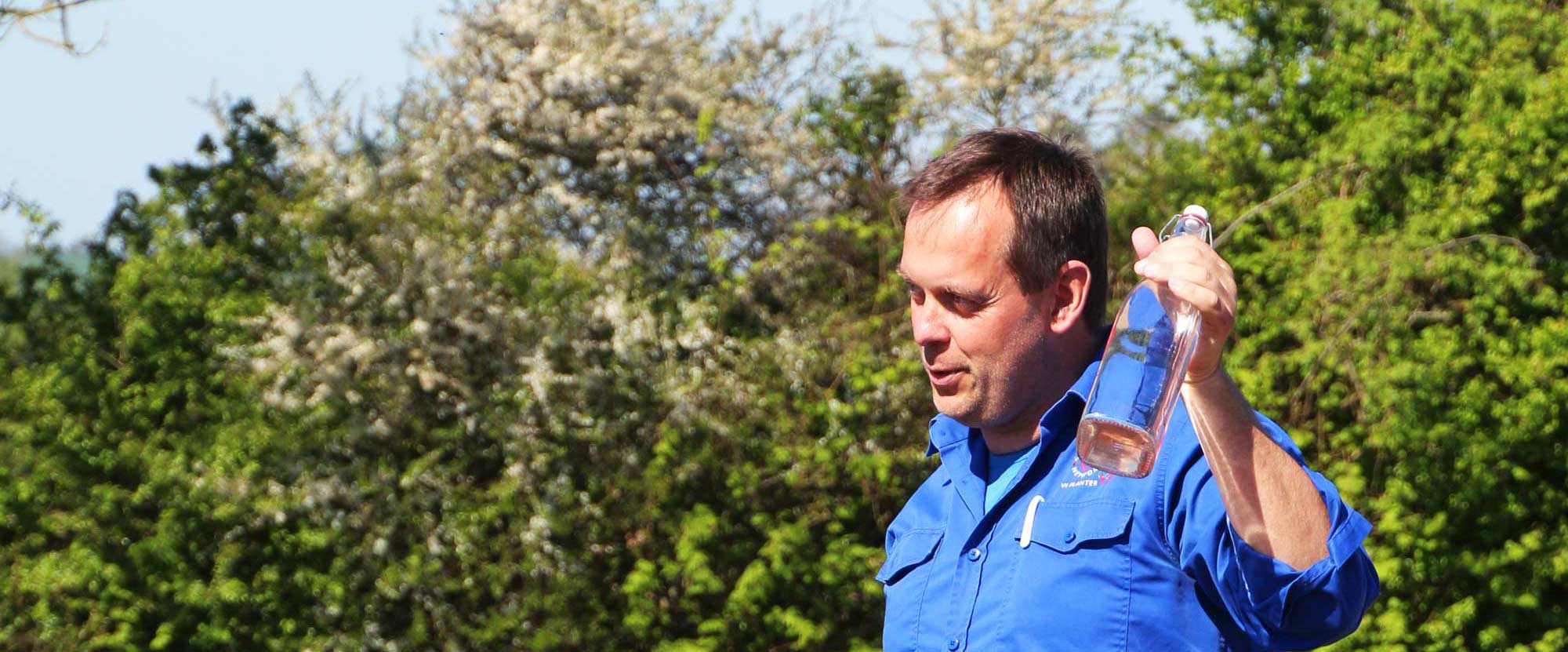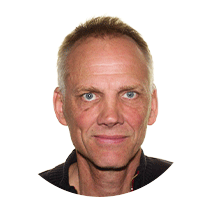 Palle Madsen
Independent Senior Researcher at InNovaSilva ApS, PhD and former Professor MSO at Copenhagen University
My passion is to bring good news about forests, afforestation and reforestation.
When we know the function and dynamics of the trees, we just have to realize that besides being the worlds most beautiful production unit the forests simply are - and in particular the growth of the forest - the most effective weapon we have fighting climate changes.
We need to go beyond being a CO2 neutral society - we have to strive to become CO2 negative. In the future we need much more tree in the forest and especially as a factor of substitution for CO2 consuming building materials like steel and bricks. We need to a have a storage of CO2 outside the forests as well to be able to fight the climate changes and to secure a sustainable future.
For me it makes perfect sense to team up with Growing Trees Network Foundation to follow our common goals of more forests and a sustainable future.
Palle is available regarding climate and forest specific questions on mobile: 2434 0209, or on e-mail: palle@innovasilva.com.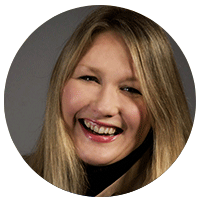 Andrea Gardner

Communication coach and Marketing Specialist
Andrea Gardner is an expert communications coach, marketing specialist and popular Hay House author who specialises in creating magnetic messages for businesses and non-profit organizations.  She is passionate about the natural environment and helps bring brands to life through the power of story. Her viral video 'The Power of Words' has opened the hearts and minds of over 30 million people worldwide.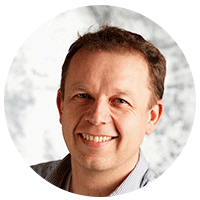 Peter Søgaard
Biologist specializing in Population Biology, ecological interactions and conservation from the University of Aarhus.
Have always been a nature geek involved in nature conservation. Became a member of Greenpeace at the age of 12.
Since 2007 I have been working professionally with nature management in Denmark. Today I'm working on integration of biodiversity in city development, climate adjustment, infrastructure and afforestation.
Target. To integrate biodiversity in development of our society - nature is a cornerstone of our identity.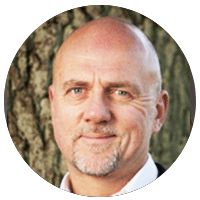 Karsten Bjørno
Head of communication in DANVA, the Water Sector Industry Organization.
Afforestation has a documented and positive influence on the quality of the ground water. The work done by Growing Trees Network helps to raise awareness on the need to protect our ground water and at the same time engaging the citizens of Denmark. That work brings respect and recognition.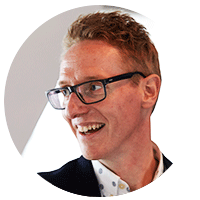 Morten Dall
Innovation Midwife & Serial Entrepreneur
It's easy to despair and repress when the news floods us with critical problems like climate change, and catastrophic loss of biodiversity. As just one human being, it can be difficult to see how it's possible to make any noteworthy difference.
This is the beauty of Growing Trees Network. They make it tangible to the individual how he/she can contribute to solving complex problems - and at the same time contribute to something deeply rooted in our souls.
As an entrepreneur, I have worked with sustainability for years. This makes it natural for me to support the important work of Growing Trees Network. And I love trees!
Being an Innovation Midwife for the past 15 years, I have helped companies give birth to new ideas and, then give them a good start in life. I hope my experience will result in even more trees sprouting into existence.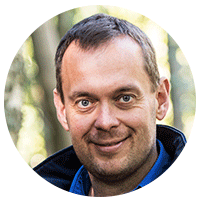 Lars Heiselberg Vang Jensen
Formand
Klimaudfordringerne viser nu med al tydelighed, at der er brug for at du, jeg og alle mennesker gør en markant indsats for at mindske unødigt forbrug, begrænse vores CO2 udledning og aktivt hjælpe naturen.
At det er muligt, at alle kan hjælpe nye Folkeskove via donerede penge til træer og jordopkøb… det synes jeg er smukt og vigtigt - ligesom vi har demokrati.
DNA'et for koncept Folkeskoven.dk er hvad vi kan når vi løfter i flok!
Tidligere har jeg arbejdet som Falckredder og fik som idemand og medstifter igangsat et ambulance-hjælpe projekt til Laos i Asien, hvor målet var etablering af lokal ambulancetjeneste. Sammen med mine gode venner og dygtige Falck kollegaer i projektet Team Laos Redningsmateriel til 3. Verdenslande lykkedes det os at skaffe 33 containere fyldt med ambulancer, hospitalsudstyr, sygeplejeartikler samt redningsmateriel. Efterfølgende forestod vi oplæring og undervisning af læger og sygeplejersker i brugen af udstyret.
Siden 2006 har jeg været selvstændig med undervisning, foredrag og coaching i naturen via min virksomhed PEOPLE & NATURE One nation – One Team.
Nu er det skovrejsning i ind- og udland som mit hjerte brænder for.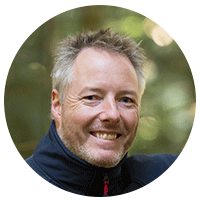 Kim Nielsen
Managing Director
Kim has a Science Degree in Business Administration from the University of Aarhus and has been employed as a Director in the IT business for mand years. The last 10 years he has worked as a self-employed coach and consultant parallel to starting up Growing Trees Network.
Kim says: When Lars back in 2012 shared his thoughts of facilitating the plantation of 1 mio trees within three years I imidiately said: That makes sence - let's do it!
Since then we have worked hard and passionate to make the vision come through by establishing new forests in Denmark in corporation with danish municipalities, churches and The Danish Nature Agency, primarily near drilling and recovery areas to secure our unique unfiltered drinking water. We have a common responsibility to secure a sustainable future. Afforestation is a our contribution!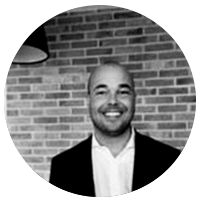 Kim Agerfeldt
Menigt medlem
Ejer af flere virksomheder, og serie iværksætter med et brændende hjerte for optimale løsninger, specielt til energisektoren.
I min verden går bæredygtighed og business hånd i hånd, jeg tænker ud af boksen, og søger gerne en løsning hvor CSR vægter højt. Min grønne tankegang og brede kendskab til emballageindustrien sikrer, at vi altid kan tilbyde en løsning, hvor alle materialer kan genanvendes. Det grønne er derfor en naturlig del af min arbejdsdag!
I mit private liv er jeg far til 3 fantastiske unger og gift med Louise som også forstår at udfordre mig på den positive måde.
Jeg er engageret i Growing Trees Network Foundation da jeg mener, at netop dette projekt er med til at sikre vores fælles fremtid i Danmark og forhåbentlig kan række langt ud over landets grænser. Jeg har kendt Lars i mange år, rejst med Lars og hjulpet med mange projekter til 3 verdens lande.
Jeg mener, det er en fælles opgave at sikre, og passe på vores fremtid sammen!