New Forests on public land in Denmark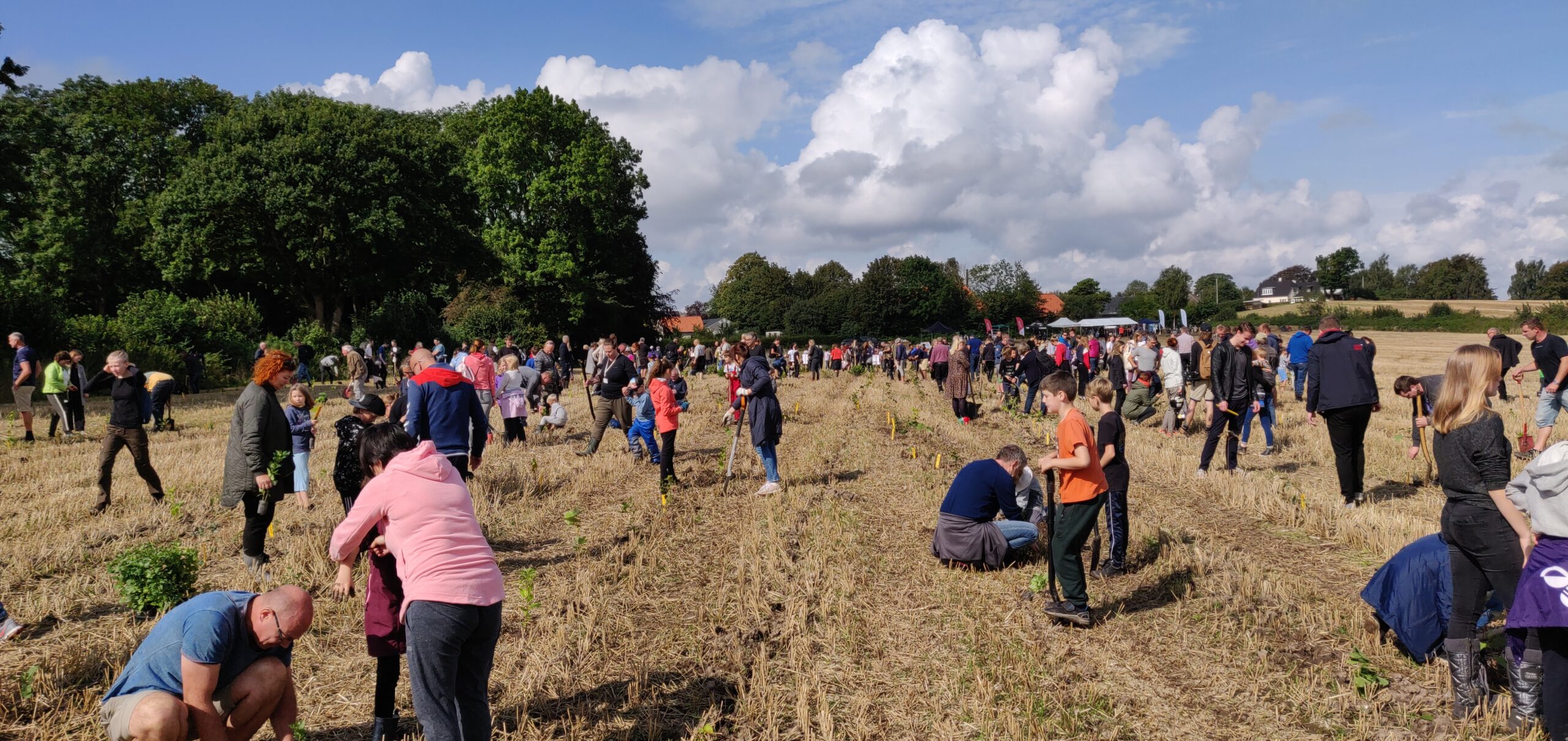 New forest planted on public land in Denmark take place in collaboration with The Danish Nature Agency, Danish municipalities, and churches. When possible, the forests are planted over important water reservoirs for the preservation of clean drinking water.
Trees bind CO2 from the air and store it in the wood, which is only released again when trees are burned or decomposed. By planting new forests, a much larger part of the atmosphere's CO2 is stored, thus counteracting global warming.
In addition to the climate effect via the trees' CO2 uptake, new forests create new habitats for animals, plants, and recreational areas for humans.
After construction, the new forests are granted status as peace forests, which secures these in accordance with the Forest Act. The municipality / Danish Nature Agency is responsible for planning and construction of the forest and is responsible for future operations.
Should it happen, for the sake of the development of Denmark's Infrastructure, that a forest is felled, municipalities and the state are obliged to plant replacement forest elsewhere.
Price per. tree: DKK 19.00 incl. VAT (2.55€)
See example of a Forest Certificate here
The grant from the Growing Trees Network, finances through the donations:
Land preparation and planting of forest area (approx. 4,000 trees per hectare)
Any fencing
2 years of establishment care with a guarantee that trees that do not survive the first 2 years are replaced by new ones.
Planting events in Denmark
The planting seasons for new afforestation in Denmark are spring and fall. When it is possible, we arrange with our public afforestation partners a planting event to celebrate the establishment of a new forest. Everyone is welcome to join and see the new forest area, hand-plant trees and enjoy pancakes over campfire with family, friends, neighbors, colleges etc.
Watch a video of a planting event here
Watch The Danish Nature Agency planting Skævinge Forest with trees donated via Growing Trees Network (video with Danish voice over) here
Dates for planting events in Denmark are continuously updated on our Danish website here